Something for Everyone, Olia Lialina, 2017
Every November Olia Lialina's husband creates an advent calendar for each family member by searching for images online, deciding which motive would make them happy and then uploading them to a print on demand service.

By exhibiting the empty 2016 advent calendars in acryl-glass plinths, the Lialina presents this cross section of her family's taste as artefacts of popular culture, pointing out the power of cultural industries and their transformanion through the niche markets. This fact is particularly notable in the ready availability of a plethora of images, which pervade our everyday life more than ever before in the history of mankind.
The title of the works is borrowed from Adarno's "The produce something for everyone, so no one can escape".
Technique: Four readymade advent calendars in acryl-glass plinths
Dimensions: 115 x 35 x 28 cm (each)
Edition: Unique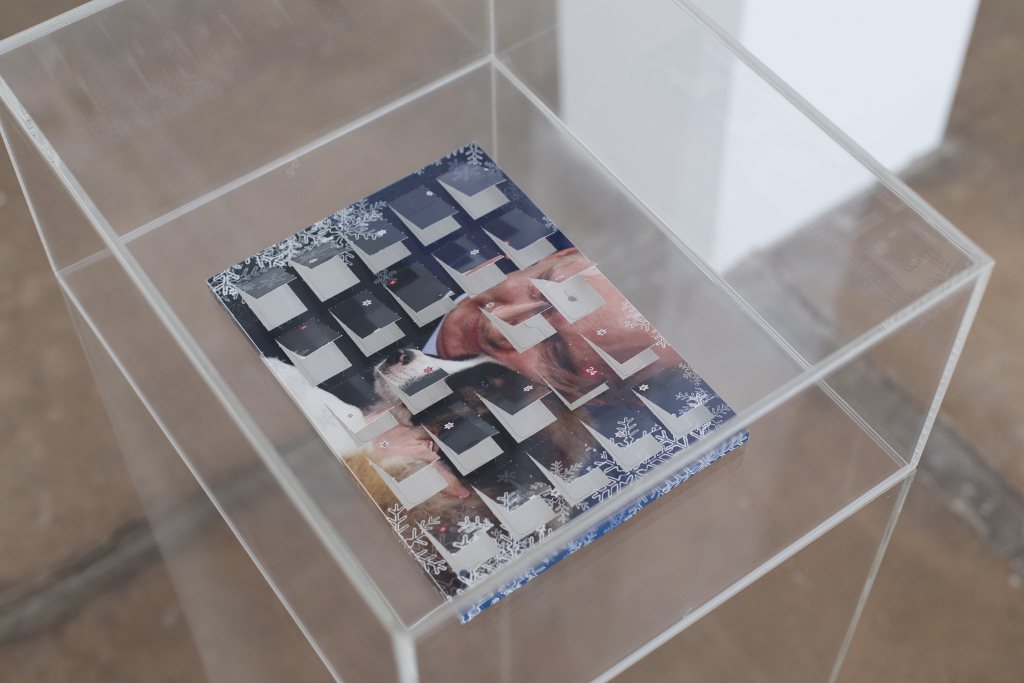 More pictures of the installation during Lossless show, 2018 at roehrsboetsch.com
The following images are from the Asymmetrical Response show at Art Projects Ibiza, 2017